---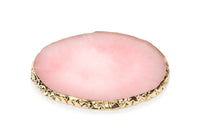 This tool can be used when mixing colors, to make colors more accessible for you.
It can also be used to photograph your works of nail art.
Available in pink color.
Our delivery service offers seamless and efficient shipping solutions to all European Union (EU) countries. 🇪🇺
With our operations based in Austria ( Vienna ), we ensure prompt and reliable delivery of packages to destinations throughout the EU.
Packages are sent via Austrian Post.
The time required for packing and sending the package is 1-2 working days, unless otherwise indicated on the website.
Free delivery is offered for orders +110eur.