---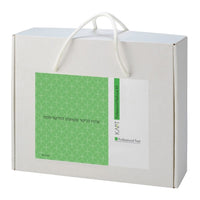 To check the availability of the machine for purchase, write to us on Instagram or by email: info@brandsofizm.com
Professional kit for certified craftsmen trained in KART products.

With the help of the products included in the set and optimally combined with each other, you can achieve the ideal condition of the feet and save them from the most complex and chronic problems: dryness, cracks, calluses, ingrown nails. The products are also designed for the hands and help the client achieve flawless nails and cuticles.


Note: the product is available for ordering only to craftsmen who have completed special training courses for KART products. When you order online, write your certificate number in the note field (or next to your first and last name), send a photo of the certificate by email to info@manikirshop.com with the tag "certificate" or simply in an Instagram or Facebook message, to receive a special price !
The set contains the following products: ( 7002, 7004, 7006, 7030, 7034, 7016, 7035, 7020, 7091 )

7002 - Balancing Feet Soap 250 ml.

7004 - Enzymatic Foot Peeling 100 ml.

7006 - Zipornit 30 ml.

7030 - Fingernail Liquid 120 ml.

7034 - Unique Remover 100 ml.

7016 - Dry & Cracked Feet Cream 50 ml. (with the citrus smell)

7035 - Extra Gel Remover 500 ml (Gel Peeling)

7020 - Cuticle remover 150 ml.

7091 - Professional Scalpel.
7030 - Extra Liquid Remover 1000ml
Our delivery service offers seamless and efficient shipping solutions to all European Union (EU) countries. 🇪🇺
With our operations based in Austria ( Vienna ), we ensure prompt and reliable delivery of packages to destinations throughout the EU.
Packages are sent via Austrian Post.
The time required for packing and sending the package is 1-2 working days, unless otherwise indicated on the website.
Free delivery is offered for orders +110eur.